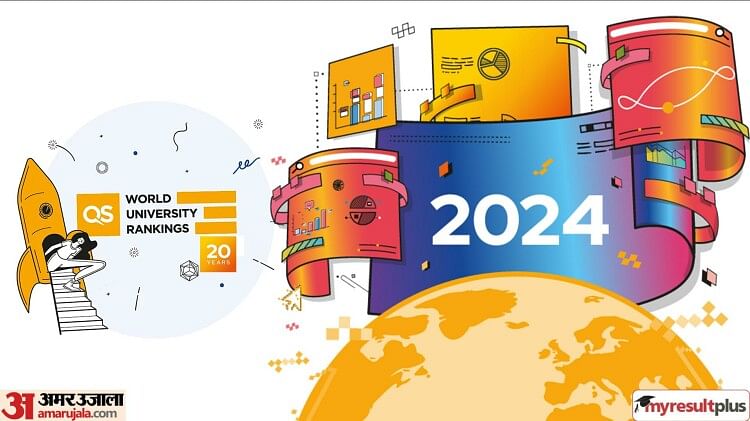 QS World University Rankings 2024: According to the recent QS World University Rankings, India has seen the inclusion of 45 higher education institutions for the first time. QS predicts that by 2028, India will become the world's third-largest economy. However, to address challenges such as a growing population, limited employment opportunities, investment, and quality in the education sector, effective policy implementation is crucial.
India to Become Third Largest Economy: QS Senior VP
Ben Sowter, QS Senior Vice President, stated that India is the fastest-growing economy globally and is projected to surpass Japan and Germany to become the third-largest economy by 2028. The International Monetary Fund (IMF) forecasts a growth rate of 5.9%, while Goldman Sachs estimated 6.3% growth, which was achieved in May. Despite this rapid economic growth, providing sufficient job opportunities for youth remains a challenge.
 
Employment Challenges for Youth
India's population consists of 53% individuals below the age of 30, indicating a youthful nation. The National Education Policy 2020 emphasises multidisciplinary education, skill development, research, and innovation. Goals set for 2035 include 50% enrollment in higher education and increased recruitment of teachers. The higher education market is expected to grow at a compound annual growth rate (CAGR) of 9.9% between 2023-2028. India ranks among the top five countries with the highest number of students attending universities, yet 42 out of 100 youth struggle to find employment, resulting in a staggering 73 million unemployed youth. The number of job seekers continues to increase by one lakh per month.
 
Pranjal Bhandari, Chief India Economist at HSBC, expressed hope that India will create 7 million new job opportunities in the next decade. However, it is estimated that only 24 lakh individuals will secure employment, while 46 lakh will remain jobless. Addressing issues like population growth, youth employment, limited job opportunities, increased investment in the education sector, and improving educational quality for employment are vital. Effective implementation of the National Education Policy (NEP) is crucial to tackling these challenges.