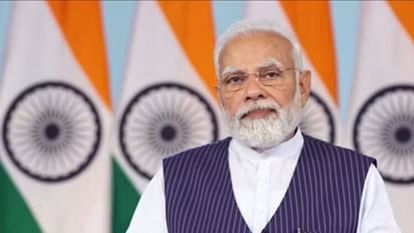 PM Modi at Rozgar Mela: On Saturday, July 22, 2023, Prime Minister Narendra Modi distributed more than 70,000 appointment letters to newly-inducted recruits via video conferencing. These recruitments were made across various central government departments, state governments, and Union Territories in support of this initiative.
PM Modi Distributes Over 70,000 Appointment Letters: The new recruits, selected from across the country, will be joining different ministries and departments, including the Department of Revenue, Department of Financial Services, Department of Posts, Department of School Education, Department of Higher Education, Ministry of Defence, Ministry of Health and Family Welfare, Central Public Sector Undertakings, Department of Water Resources, Department of Personnel and Training, and the Ministry of Home Affairs, among others.
 

The Rozgar Mela is a significant step towards fulfilling the Prime Minister's commitment to giving the highest priority to employment generation. It is expected to act as a catalyst for further employment opportunities and provide meaningful chances for the youth to participate in national development and empower themselves, as stated by the PMO. Additionally, the newly-appointed individuals will have the opportunity to enhance their skills through Karmayogi Prarambh, an online module available on the iGOT Karmayogi portal, offering over 580 e-learning courses in a flexible 'anywhere, any device' learning format, as mentioned in the PMO's statement.