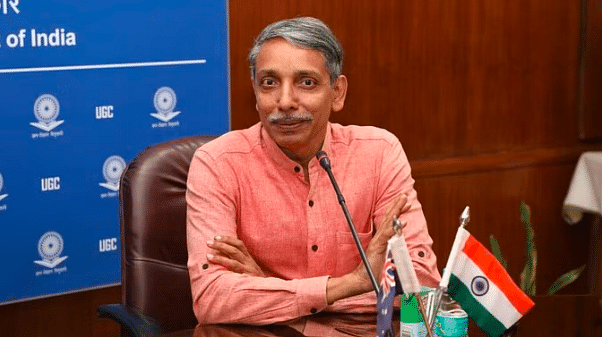 UGC Chairman Writes to Higher Education Secretaries and Vice Chancellors: Students at universities and colleges will now be made aware of the dimensions related to moral values and conduct along with their studies. In this regard, Professor M. Jagadesh Kumar, Chairman of the University Grants Commission (UGC), has directed all higher educational institutions to implement Mulya Pravah 2.0. He has stated that higher educational institutions will need to establish centers to offer courses on human values, professional ethics, and conduct.
Letter Sent to Higher Education Secretaries and Vice-Chancellors of the States
These subjects can be included in Arts, Science, Commerce, Management, Engineering, Medicine, Fine Arts, Hospitality, Business, Handicraft, Craft, or any other course. In this regard, a letter has been written to the higher education secretaries of the states and vice-chancellors of universities, and the 'Mulya Pravah-2.0 Guidelines' have been prepared under the recommendations of the National Education Policy (NEP) 2020. The guidelines also suggest arrangements for the operationalization, compliance, monitoring, etc., of the relevant programs.
 
Institutes Will be Connected with Policy Centre
The National Centre for Human Values and Professional Ethics will coordinate the activities of various regional centres across the country. As per the plan, a regional centre will be established at one central university in each state. Additionally, value officers will be nominated at the institutional level in all higher educational institutions, and there will be adequate recruitment of teachers trained in value-based education.
 
Workshop Will be Held Twice a Year
Under this new rule, a workshop on human values and professional conduct will be organized at least twice a year for various stakeholders. Students will be exposed to dimensions related to human values and conduct through debate competitions, poster competitions, etc., at appropriate intervals.