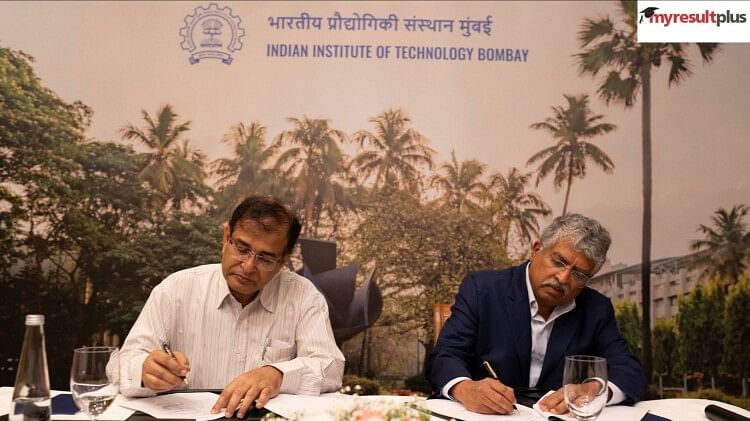 Nandan Nilekani Donates ₹315 Crore to IIT Bombay: Nandan Nilekani, Co-Founder and Chairman of Infosys Ltd. and Founding Chairman of UIDAI, has generously donated INR 315 Crores ($38.5 Million) to his alma mater, the Indian Institute of Technology (IIT) Bombay. This significant contribution adds to his previous grants of INR 85 Crores, making the total value of his support to the institute INR 400 Crores.
The donation will play a vital role in developing state-of-the-art infrastructure, promoting research in emerging fields of engineering and technology, and fostering a thriving deep tech startup ecosystem at IIT Bombay. 68 years old Nilekani has a net worth of US$ 260 million. He enrolled at IIT Bombay in 1973 to pursue his bachelor's degree in electrical engineering.
Will Create Deep Tech Startup Ecosystem
In a statement issued by IIT Bombay, it is highlighted that this contribution stands as one of the largest donations made by an alumnus in India. The donation aims to promote world-class infrastructure at the institute, encourage research in emerging areas of engineering and technology, and establish a thriving deep tech startup ecosystem at IIT Bombay.


 
Celebrating 50 Years of Association: Nilekani
Simultaneously, Nilekani expressed in a social media post that IIT Bombay has been the cornerstone of his life. It played a crucial role in shaping his formative years and establishing the foundation for his journey. He stated, "As I celebrate 50 years of my association with this prestigious institution, I am grateful for the opportunity to step forward and contribute to its future." Nilekani emphasised that this donation is more than just a financial contribution; it is a heartfelt offering to the place that has given him so much and a commitment to the students who will shape our world tomorrow.
 
Happy with the Contribution, Development will Gain Momentum: IIT Director
The Memorandum of Understanding (MoU) was signed by Nilekani and IIT Bombay Director, Professor Subhasish Chowdhary, in Bengaluru. Chowdhary expressed immense satisfaction, stating, "We are extremely delighted to witness our distinguished alumnus, Nandan Nilekani, making a foundational and pioneering contribution to the Institute." He further emphasised that this donation would greatly expedite the growth of IIT Bombay, firmly establishing it on the path to global leadership.