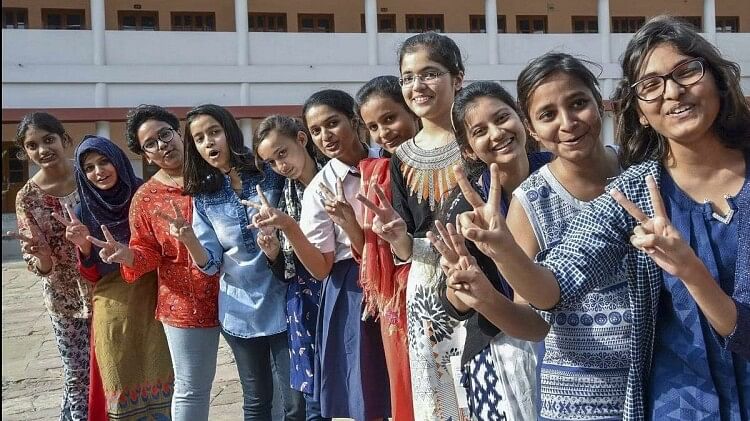 MoE Target 2025-26: India's Ministry of Education plans to equip at least 50% of girls passing class 12 with a job-relevant skill by 2025-26. This was discussed at a conference focused on empowering adolescent girls.
MoE Target 2025-26: Details
Ministry of Education officials stated on Monday that the Centre aims to have at least 50 percent of girls who pass out of class 12 by 2025–26 become experts in one skill relevant to the job market. Vipin Kumar, Additional Secretary of the Department of School Education and Literacy, emphasized the importance of providing quality education to girls in India, with a focus on vocational education to ensure their employability and relevance to industry demands.

To achieve this target, the Ministry of Education is in discussions with state governments to identify the requirements of specific geographical areas and industries. Kumar stated that at least 50 percent of girls who pass out of class 12 by 2025-26 should have expertise in one job-relevant skill, highlighting the government's ambitious target for girls' education.

Kumar made these comments at the 'IDEATE 2023' conference that brought together policymakers, industry leaders, and experts to discuss strategies for empowering India's adolescent girls. Subhrakant Panda, President of FICCI, stated that India has the largest adolescent population globally, with every fifth person in the 10-19 age group. Panda emphasized the importance of closing the gender gap in education, health, and job opportunities for boosting economic growth and inclusivity.

Panda further added that empowering adolescent girls would lead to a more prosperous society, and if they continued their education, delayed early marriage and avoided early pregnancy, they could contribute around USD 110 billion to India's GDP over their lifetimes. He called for a holistic approach that focuses on empowering women as agents of change rather than just beneficiaries of development programs.