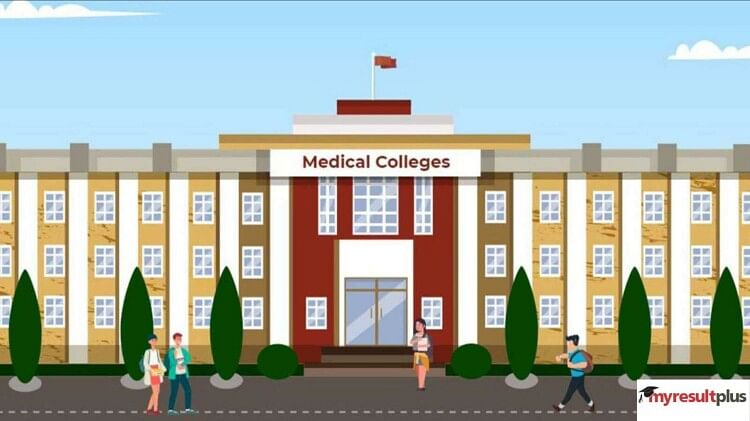 Medical Education: According to official sources, fifty new medical colleges have been approved this year, adding 8,195 undergraduate seats. This brings the total number of such seats in the country to over 107,658. The sources further stated that with the inclusion of these 50 colleges (30 government and 20 private), the total count of medical colleges in the country now stands at 702.
50 New Medical Colleges Get Approval in India
Union Health Minister Dr. Mansukh Mandaviya announced on Thursday that out of the 50 newly approved medical colleges, 30 are government institutions. He specified that there are 13 colleges in Telangana, five each in Andhra Pradesh and Rajasthan, four in Maharashtra, three each in Assam, Gujarat, Karnataka, and Tamil Nadu, and two each in Haryana, Odisha, West Bengal, Jammu and Kashmir, and Madhya Pradesh. Furthermore, one medical college has been recognized in Nagaland and Uttar Pradesh.

During the inspection conducted by the Undergraduate Medical Education Board of the National Medical Commission (NMC), affiliation was withdrawn for 38 medical colleges across the country in the past two and a half months due to an alleged failure to meet the established standards. Additionally, show cause notices have been issued to 102 medical colleges. Out of the 38 colleges, 24 have appealed to the NMC, while six have approached the health minister.

Colleges that have lost recognition are permitted to appeal to the NMC and then to the Ministry of Health after addressing the identified deficiencies. Sources indicate that these colleges were found to be non-compliant with prescribed norms, including issues related to CCTV cameras, Aadhaar-linked biometric attendance procedures, and faculty rolls, as noticed during the inspection conducted by the UG Board of the Commission.
 
From 387 Medical Colleges in 2014 to 702 in 2023
According to government data, the number of medical colleges in the country has significantly increased since 2014. Union Minister of State for Health Bharti Praveen Pawar revealed in February that there has been a 69 percent rise in the number of medical colleges, from 387 before 2014 to 654 presently (702 medical colleges exist currently).

Moreover, the number of MBBS seats has increased by 94 percent, from 51,348 before 2014 to 99,763, while the number of postgraduate seats has increased by 107 percent, from 31,185 before 2014 to 64,559. Pawar stated that the government has expanded the number of medical colleges and subsequently increased the number of MBBS seats to address the shortage of doctors in the country.