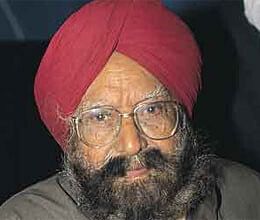 Noted author and journalist Khushwant Singh died in New Delhi on Thursday at the age of 99.
His son and journalist Rahul Singh said he passed away very peacefully at his residence in Sujan Singh Park, New Delhi.
He led a very full life, Mr Rahul Singh said, adding, he had some breathing problems.