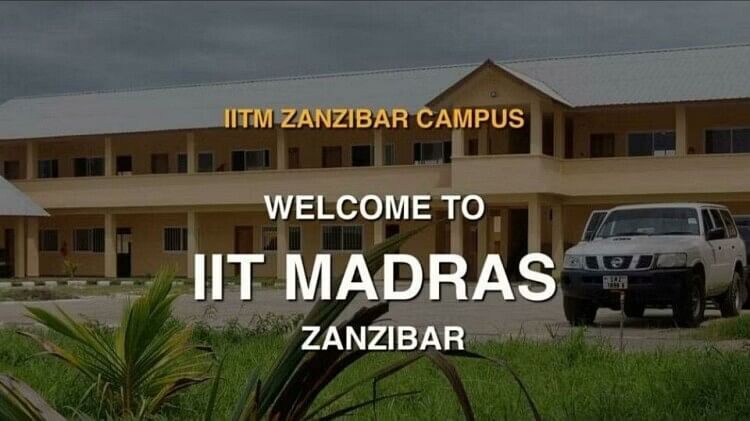 IIT Madras Zanzibar: IIT Madras Zanzibar is set to open its doors in October 2023, marking the first foreign campus of IIT Madras. The initial offerings will include four courses for the B.Tech. programme and five courses for the M.Tech. programme. This development is part of a significant agreement in the higher education sector between India and Tanzania, paving the way for IIT Madras to establish a campus in Zanzibar, a semi-autonomous archipelago.
Introducing World's First BSc in Data Science and AI
The IIT Madras Zanzibar campus will also be the pioneer in offering the world's first Bachelor of Science (BSc) programmes in Data Science and Artificial Intelligence (AI), alongside the BTech and MTech programmes. These new programmes aim to meet the increasing demand for expertise in data science and AI, both in India and internationally.
 
Phase One: BTech and MTech Programmes
The campus will commence operations in October 2023, starting with four BTech courses and five MTech courses. IIT Madras, renowned for launching the world's first online BSc in Data Science during the COVID-19 pandemic, will integrate a BSc in AI studies within the BTech programme at the Zanzibar campus.
 
Phase Two: Focus on Research and Collaborations
In the subsequent phase, IIT Madras Zanzibar will shift its focus to research activities. Leveraging the diverse student and faculty community of an international campus, the campus aims to enhance the quality of education and research at IIT Madras. Collaborations with top educational institutions worldwide are also on the agenda, fostering valuable research partnerships.
 
Potential Seat Expansion in the Future
Initially, the IIT Madras Zanzibar campus plans to accommodate 50 undergraduate seats and 20 postgraduate seats. However, there are possibilities for increasing the seat intake as the campus grows. It is important to note that the admission process for IIT Madras Zanzibar may differ from the standard process followed in India.