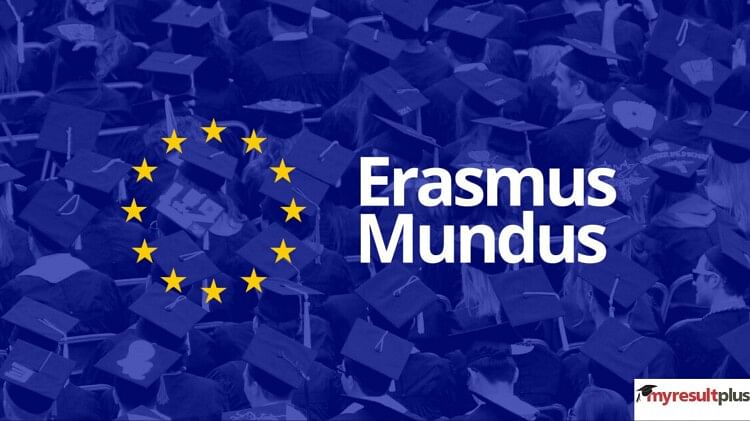 Erasmus Mundus Scholarship: In the largest-ever annual selection of Indian students, a total of 174 candidates, with over 50 percent of them being women, have been honoured with the prestigious Erasmus Mundus scholarships for the degree programmes commencing in the academic year 2023-24.
174 Indian Students Win Scholarship for Higher Studies in Europe
These Indian students, selected for the Erasmus Mundus 2023-2025 batch, will have the exceptional opportunity to study and conduct research at a minimum of two universities located in different European countries. By participating in this fully funded scholarship programme by the European Union, they will be able to obtain a joint, double, or multiple degree.

To commemorate this significant achievement, the delegation of the European Union to India organised a special event for the departing Indian students. It is worth noting that in the previous year, 161 Indian students were recipients of the Erasmus Mundus scholarship.

"I am delighted to announce that this year, 174 Indian students have been awarded the Erasmus scholarship, surpassing the figure of 161 Indian students from the previous year. Considering the competitiveness of the Erasmus programme, this achievement deserves resounding applause.

"The Erasmus+ programme not only provides students with state-of-the-art educational opportunities and professional development but also offers them a chance to immerse themselves in diverse cultures and explore Europe's rich diversity. I wish all the students a fulfilling journey," expressed HE Seppo Nurmi, Charge d'Affaires of the EU delegation to India and Bhutan.

Originating from 21 states and union territories across India, the majority of this year's Erasmus Mundus scholarship recipients hail from Uttar Pradesh, Maharashtra, West Bengal, Delhi, and Kerala.

Over the course of the next two years, Indian students will primarily be hosted in 17 different EU countries.

The initial host countries for the students arriving in the current academic year include France (48), Italy (27), Belgium (20), Finland (11), Spain (10), the United Kingdom (5), Portugal (17), the Netherlands (4), Germany (6), Sweden (2), Austria (6), Denmark (4), Ireland (2), Hungary (2), Turkey (2), the Czech Republic (4), Estonia (1), Greece (1), Norway (1), and Serbia (1).

On a global scale, scholarships under this programme have been awarded to 2,835 students from 143 different countries.