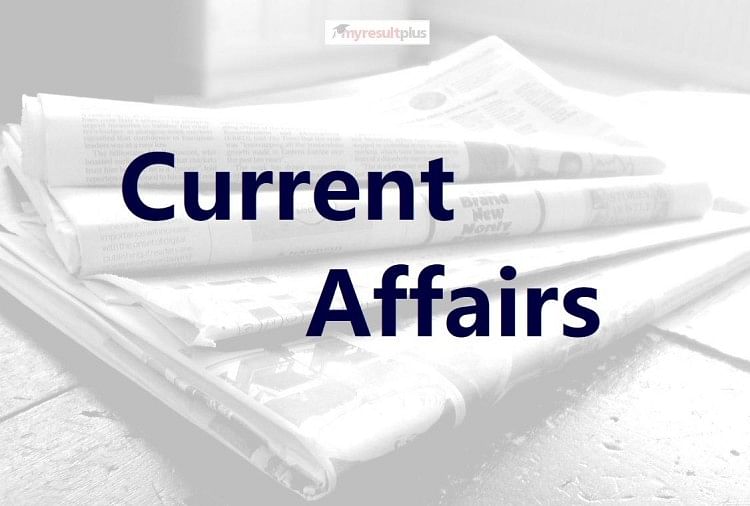 Current Affairs for May 17, 2021:
Here aspirants will get the summarized events and facts incurring on daily basis for general awareness. The motive of this article is to help aspirants in preparation for competitive exams like; UPSC, UPPSC, SSC, Railway, IBPS etc.
Cyclone 'Tauktae' (pronounced as Tau'Te)
Tauktae is the strongest cyclone in West Coast in Two Decades. It is the first cyclone of 2021. According to Indian Meteorological Department (IMD), Tauktae is expected to intensify into a very severe cyclonic storm. The cyclone will hit the coastal regions of Gujarat, Maharashtra, Goa, Kerala, Karnataka, and Tamil Nadu.
About Tauktae -  
The name of the cyclone 'Tauktae' has been given by Myanmar, which means "gecko". Gecko referes to a highly vocal lizard in Burmese. The cyclone names are given by countries on rotation basis in region and officially named by World Meteorological Organization (WMO).
Italian Open, 2021
Italian Open, 2021 was won by Rafael Nadal. The event is also known as the "Rome Masters". Rafael Nadal hails his tenth title in Rome Masters. No one has scored this much victory in the tournament. The Finals was held between Rafael Nadal and Novak Djokovic who was the runner up in the game.
About Rafael Nadal -
Rafael Nadal is a Spanish Lawn Tennis player. His full name is Rafael Nadal Parera. He earmarks as the world No. 3 player in ranking by the Association of Tennis Professionals.
DRDO Anti-Covid Drug
Defence Research and Development Organisation, DRDO India has developed 2-deoxy-D-glucose or 2-DG drug for treatment of Covid-19. The first batch of the drug will be released by Defence Minister Rajnath Singh. He will be accompanied by Health Minister Harsh Vardhan. 
About 2-DG -
The 2-deoxy-D-glucose drug has been formed by DRDO for the treatment of Covid-19 in moderate to severe cases. The Drugs Controller General of India (DCGI) had approved the drug for emergency use on May 08, 2021.
Union Education Minister Bagged Gold Medal
Education Minister of India, Dr Ramesh Pokhriyal 'Nishank' has been conferred with the "International Invincible Gold Medal" of this year. Dr Tony Nader, global head of the Maharshi Organisation, illustrated that Nishank has been accredited for his exceptional commitment to humanity and outstanding services through his writings, social and noble public life. He dedicated his award to all the corona warriors who are risking their lives to save the patients in this pandemic.
NAIMISHA 2021
The National Gallery of Modern Art, NGMA New Delhi is creating a virtual museum space through its online summer programme NAIMISHA 2021. The virtual programme will take place from May 17 to June 13, 2021. This unique art fiesta will provide a platform to fabricate and engage with the arts. The NGMA NAIMISHA portal will exhibit selected artworks on its website throughout the programme. 
During the workshop, the comer will sight the painting, sculpture, print making and videography and puppeteering and other related art works.