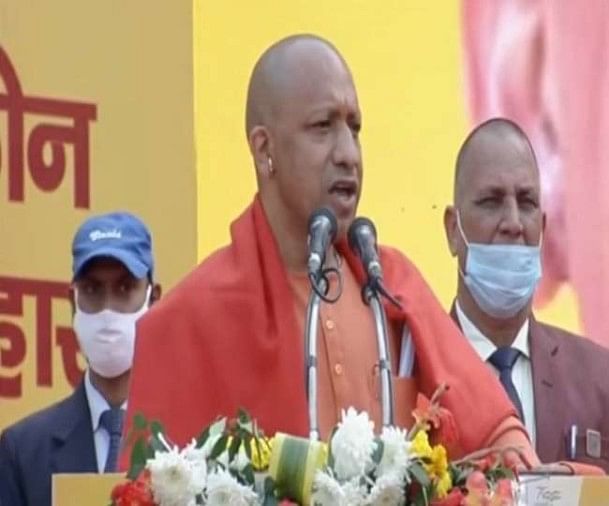 The Chief Minister of Uttar Pradesh, Yogi Adityanath launched a scheme on the birth anniversary of Former Prime Minister Atal Bihari Vajpayee and Bharat Ratna Madan Mohan Malviya. Under this scheme, CM Yogi has taken the initiative to distribute free tablets and smartphones among 1 crore students of the Uttar Pradesh State who are pursuing their undergraduate, postgraduate, medical, engineering and skill development training.
The scheme has been launched today, on 25th December at Ekana Stadium, Lucknow. During the speech, CM yogi Adityanath said that the inspiration of Atal Bihari Vajpayee will always play the role of a guide. The scheme will provide technical knowledge to the students and it will enable them to enrol in various online courses. "This scheme is a big initiative to upgrade the youth technically. Smartphones and tablets will not only provide online course material for studies but also information related to employment," said Arvind Kumar, Additional Chief Secretary, IT and Electronics Department.
He added that the tablets and smartphones will come with a pre-installed application called Digi Shakti Adhyayan. The educational institutes would be able to upload all the study materials in the application for the students. The students would also be able to access the job opportunities along with the online courses. The Government of Uttar Pradesh will regularly update the students about the employment-oriented schemes through the wallpaper and boot logo of the tablet/smartphone. 
The Managing Director of UPdesco (Nodal Agency of this Scheme), Kumar Vineet said that the UP government is in talks with the leading IT companies to make 3,900 programs available for the students related to education and employment. The students would be able to access the program from their devices free of cost. This will make the new generation ready for their studies, competitive exams, and employment. This initiative has been taken by the government to make the students self-reliant in their own careers.