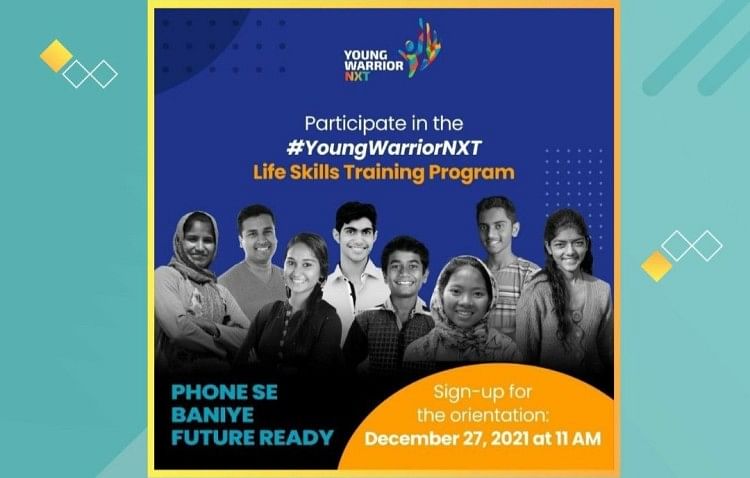 The Central Board of Secondary Education, CBSE is all set to host its year-long initiative, the 'Young Warrior NXT Program,' in association with UNICEF, YuWaah and Udhyam Learning Foundation. The orientation session will be conducted exclusively for CBSE affiliated school principals, vice principals, and teachers. The aim of this initiative is to empower millions of students across the country in the age group of 14 to 24 years. 
The orientation session will be conducted on 27th December 2021 from 11 am to 12 noon. The motive is to empower students in essential life, employability, communication skills, self-awareness, problem-solving, and also to enable them in achieving success. Following the Young Warrior NXT Program, a total of 100 schools will be shortlisted to run an in-class 'Life Skills Training Initiative.'   
This training will be made available for students of classes 9 and 11. The 100 CBSE affiliated schools will run this training session in January-February 2022 for four weeks. Upon the completion of this training, the CBSE will organise an event in February 2022 to determine and evaluate the performance of schools. The selected students will also receive training completion certificates from CBSE and UNICEF. 
All concerned must note that there is no participation fee to attend this orientation session conducted by CBSE. The interested school authorities may register for this session from the link given below. The last day to register for this orientation session is today, 25th December 2021. Upon completion of the registration, the participants will receive a link to join the orientation session on their respective email ids. In case of any queries or doubts clarification, the principal's can reach the help desk at
[email protected]
or
[email protected]