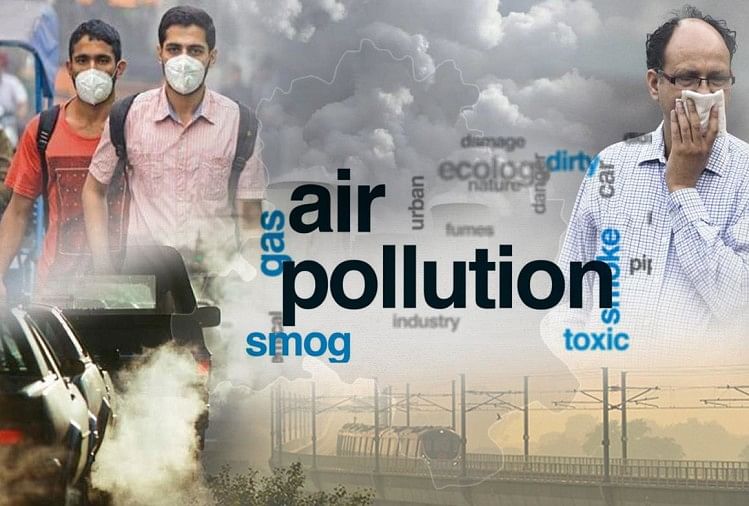 Air pollution has become the biggest concern and is leading to major health problems especially respiratory issues. 
Air pollution in India is at a hazardous level these days. People living in Delhi, NCR region & U.P. state are facing serious health issues. The World Health Organisation has declared the Health Emergency in Delhi.
Schools in Delhi have been ordered to close until Tuesday, i.e., November 05, and any kind of construction has been halted.
According to the media report, Delhi Health Minister Satyendar Jain has advised the city's residents to "avoid outdoor physical activities, especially during morning and late evening hours".  
As per the Air Quality Index (AQI) report, 13 of the world's 20 cities with the highest annual levels of air pollution are in India. 
Reason for Air pollution:
Air pollution occurs when harmful or excessive quantities of substances including gases, particles, and biological molecules are introduced into the Earth's atmosphere. In India, the major factor behind the hazardous level of air pollution is farmers in the neighbouring state of Delhi are burning crop stubble to clear their fields.
The two main key indicators of ambient air pollution are:
Fine particle pollution 
Ground-level (tropospheric) Ozone
The main reason behind the air pollution in India these days are fine particle pollution.
What is fine particle pollution?
Fine particle air pollution comes from gaseous emission by vehicles, coal-burning power plants, industries, and many other human and natural sources. 
The exposure of high average concentrations of PM2.5 over the course of several days leads to increase in the case of cardiovascular, respiratory, and other types of diseases.
What is PM 2.5 Exposure?
Particulate Matter or PM concentrations are measured in micrograms of particulate matter per cubic meter of air. Many of the world's more developed countries monitor PM2.5 concentrations through extensive networks of monitoring stations concentrated around urban areas.
What are the Preventive Measures Required?
People should wear anti-pollution masks to avoid poisonous gas present in the air. Also, keep doors and windows closed.
For a few days, people are advised to avoid outdoor physical activities, especially during the morning and late evening hour.
Implementation of Odd-Even scheme and carpooling will reduce the exposure of poisonous gas in order to control the deteriorating air quality. 
According to the media reports, Harsh Vardhan, the union minister for health and family welfare, urged people to eat carrots to protect against "night blindness" and "other pollution-related harm to health".
Plants that Purify Air
People can use some plants near their residential area, workplace, house etc to reduce bad air quality. The list of plants which purify the air is given below.
1.
Pink Syngonium Plant
2. S
pider plant
3.
Cactus plant 
4.
Jade Plant 
5. 
Snakeskin plant 
6.
Philodendron live indoor plant
7.
Bonsai