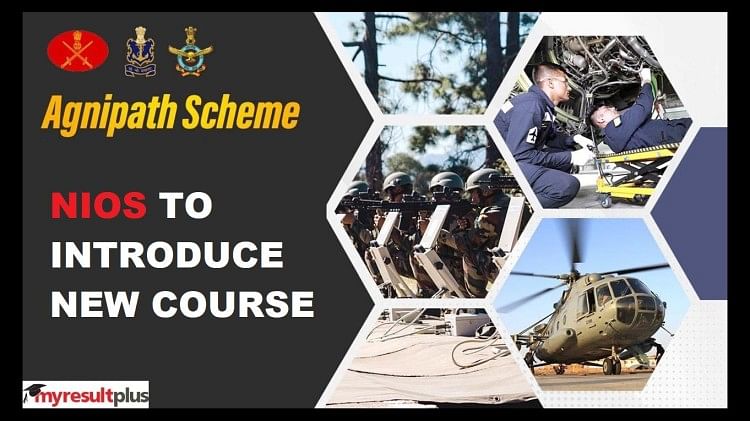 The Ministry of Education announced Thursday that it will commence a new customised programme in collaboration with the National Institute of Open Schooling (NIOS) for the easy implementation of the 'Agnipath' scheme of soldier recruitment announced by the Centre.
This new NIOS course will be curated for class 10th pass-out recruited as Agniveer to complete their class 12th education. According to the Ministry of Education, the new Couse is intended to create a roadmap for the higher education of the recruits. Therefore, NIOS will provide the certificate that will be recognised by all Institutes of Higher education and can be used for employment purposes. 

As per the statement issued by the Education Ministry, "The Department of School Education & Literacy through its autonomous institution, the National Institute of Open Schooling, is instituting a special programme in consultation with the defence authorities to enable those Agniveers who are 10th class pass to further their education and obtain a 12th class pass certificate by developing customised courses that are not only current but very relevant to their area of service,".

As per the Newly implemented Agnipath recruitment scheme, Indian youth will be able to serve in the defence services on a short-term contractual basis. After a service of 4 years, 75% of recruits seclected through the recruitment  scheme will be honourably discharged from the services. 

Keeping this factor in consideration, previously, the Ministry of Education (MoE) has announced about starting a 3 years skill-based bachelor's degree course for the Angiveer from Indira Gandhi National Open University (IGNOU). In this course, the skill training acquired while serving in the armed forces will be considered in the grading system. The Degree received will help the discharged defence personnel in securing Jobs or admission into higher education. .