Results : University of Pune
News

From University of Pune
Malala and Suu Kyi will be present at the inauguration of the three-day Indian Student Parliament (ISM) organised by the prestigious Maharashtra Institute of Technology here. ...
Japanese technology firm Fujitsu is looking to more than triple the work force at its IT consulting arm Rapidigm in India to 10,000 within two years, from around 3,000 at present. ...
University of Pune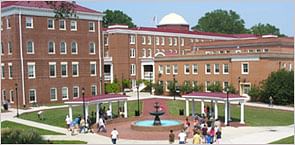 Syllabus:
http://www.unipune.ac.in/university_files/syllabi.htm

Academic Calender:
http://www.unipune.ac.in/university_files/academic_calender.htm

Contact Persons:
Prof. Dr. W. N. Gade
Vice Chancellor
020 - 25601102 / 03, 25693868
[email protected]

Dr. M. L. Jadhav
Registrar
020 - 25601182
[email protected]

Dr. Sampada Joshi
The Controller of Examination
020 - 25691341, 25601201, 25601201/02
[email protected]

Contact Details:
Ganeshkhind,
Park Road
City : Pune
Pincode : 411007
State : Maharastra
Phone : 25601099/25696061/25690062/25696064/ 25696065
E-mail : [email protected]
Web: http://www.unipune.ac.in/default.htm

Courses Offered:
M.Tech - Ph.D.(Integrated),M.Sc,B.A,M.Ed,P.G Diploma
Ph.D,M.A,Diploma in Mass Media
Diploma in Advance Network Security (Part Time),Master in Public Health,M.Com
B.Sc,M.Tech,MJMC


About:


Pune is the main educational center of Maharashtra. Numerous students from every corner of the country and the world come to Pune.It is quite safe and peaceful city as compared to other educational centers in India. The climate of Pune is pleasant and good for health. The city of Pune houses many well-known, established institutes and colleges. University of Pune is one of the finest and most popular educational centers in the city.

It offers excellent programs in various areas including Science, Commerce, Arts, Languages and Management Studies. University of Pune, one of the premier universities in India, is positioned in the North-western part of Pune city. It occupies an area of about 411 acres. It was established on 10th February, 1948 under the Poona University Act.

The university houses 46 academic departments. It is popularly known as the 'Oxford of the East'. It has about 307 recognized research institutes and 612 affiliated colleges offering graduate and under-graduate courses. The university attracts many foreign students due to its excellent facilities. It offers good accommodation facility. There is also the facility of hostel for the students. There is a well-stocked library containing plenty of books regarding various subjects. The university offers different scholarships to the students. The university conducts seminars and conferences for the students.

Amar Ujala Results provides you the latest Indian board, university and entrance examination results. Also get admission notifications, counselling information and career tips. Register on Amar Ujala Results to get results on mobile and email for UP board, Uttarakhand board, Jharkhand board, Himachal Pradesh board, Haryana board, AP (Andhra Pradesh) board, WB (West Bengal) board and Gujarat board exams. Join discussions on Buzz+ forum.
© 2019-2020 Amar Ujala Publications Ltd. All Rights Reserved.