Results : State Board of Technical Education Bihar
News

From State Board of Technical Education Bihar
MRP is a one-stop resource platform for the students competing for various exams and eagerly waiting for their upcoming board results. ...
Know simple steps to check result online. ...
State Board of Technical Education Bihar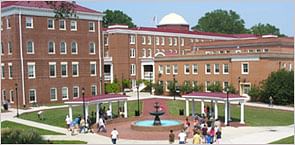 Syllabus:
http://www.sbtebihar.gov.in/syllabus.htm

Question Banks:
http://www.sbtebihar.gov.in/QBank.htm

Exam Results:
http://www.sbtebihar.gov.in/scripts/RQuery.asp

Contact Details:

State Board of Technical Education
4th Floor, Technology Bhawan,
Vishweshariya Bhawan Campus, Bailey Road, Patna - 800 015.
E-Mail: sbte_patna@yahoo.com
Web: http://www.sbtebihar.gov.in/default.asp

Contact Persons:
Gautam Singh
Chairman
Minister, Science & Technology
Phone: 2545054

Dr. Shree Bhagwan Singh
Director, Science & Technology
Phone: 2545330
E-Mail: secy-sbte-bih@nic.in

Shree Chandrashekhar Singh
Controller of examination
E-Mail: controller-sbte-bih@nic.in
Phone: 2546532 (O), 2202318

About:



Bihar is such a state in India which is known for its education and the similar activity. Polytechnic Education came under National Framework of Technical Education soon after independence to bridge the gap between Engineers and Workmen towards industrialization. Therefore, State Board of Technical Education,Bihar has been constituted vide Goverment Order No. 75/Dir dated 31st May, 1955 under the Department of Science & Technology, Government of Bihar, Patna.

The basic role of this board is to smooth the process of managing the Diploma & ITI Colleges in the state, establishing new technical institutes, registering the students, conducting their examination, evaluation, publishing the result and issuing certificates to the Students. There are 13 permanent affiliated Polytechnic Colleges in the state whereas 2 institutes provide part time diploma courses while there are 6 such institutes which have got provisional affiliation trough the council. These institutes deal many subjects like Civil Engineering, Mechanical Engineering, Electrical Engineering, Electronics & Telecommunication, Information Technology, Cutting and Tailoring Toys and Dolls, Machine Embroidery and Hand Knitting.

Amar Ujala Results provides you the latest Indian board, university and entrance examination results. Also get admission notifications, counselling information and career tips. Register on Amar Ujala Results to get results on mobile and email for UP board, Uttarakhand board, Jharkhand board, Himachal Pradesh board, Haryana board, AP (Andhra Pradesh) board, WB (West Bengal) board and Gujarat board exams. Join discussions on Buzz+ forum.
© 2018-2019 Amar Ujala Publications Ltd. All Rights Reserved.