Results : Gautam Buddh Technical University Lucknow
Gautam Buddh Technical University Lucknow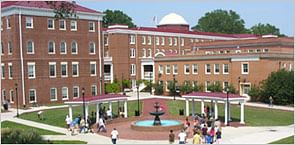 Examination schedule:
http://www.uptu.ac.in/examination/ex_schedule_ug.htm

http://www.uptu.ac.in/examination/ex_schedule_pg_mtech_mpharm.htm

Academic Calendar:
http://www.uptu.ac.in/academics/academic_calendar.htm

Model Question Papers:
http://www.uptu.ac.in/examination/model_q_paper.htm

Contact Persons:
Dr. R. K. Khandal
Vice Chancellor
E-mail: vc@uptu.ac.in
Phone: 91-522-2732194 (Lucknow)
Phone: 91-120-2400416 (Noida)
Fax: 91-522-2732189 (Lucknow)
Fax: 91-120-2400418 (Noida)

Divakar Singh Yadav
Pro-Vice Chancellor
+91-522-2732194 (Lucknow)

Mr. U.S. Tomer
Registrar
ustomer@uptu.nic.in
registrar@uptu.ac.in
+91-522-2732193

Dr. Vikram Singh
Additional Examination Controller
acontroller@uptu.ac.in

Mr. Rajiv Kumar
Joint Examination Controller
jcontroller@uptu.ac.in

Contact Details:
I.E.T. Campus Sitapur Road
City: Lucknow
Pin code : 226025
State: Uttar Pradesh
Phone: +91-522-2732193, 2732194
Web: http://www.gbtu.ac.in/

Courses Offered:
Bachelor Courses
Master Courses
Doctoral Courses

About:

Uttar Pradesh Technical University (GBTU) was established by the Government of Uttar Pradesh on 8th May 2000 vide Act No. 1248(2)XVII-V-I-I-19-2000 Uttar Pradesh Adhiniyam Sankhya 23 of 2000. Under the University Act, 'Technical Education' includes programmes of education, research and training in Engineering, Technology, Architecture, Town Planning, Pharmacy, Applied Arts & Crafts and such other programmes and areas that the central Government may in consultation with All India Council for Technical Education (AICTE) by notification in Gazette declare.



The University has 238 colleges/institutions imparting graduate, postgraduate and doctoral level training in all government and private institutions located all over U.P. in engineering, technology, architecture, pharmacy, hotel management and catering technology as well as M.B.A. and M.C.A. programmes. More than 50,000 students are admitted every year in this university. Around 2,15,000 aspirants to UPTU take these entrance examination all over U.P. and in parts of Uttrakhand and Delhi. The medium of instructions and examinations is English.

UPTU is currently located in I.E.T. Campus at Sitapur Road in the Capital of U.P. at Lucknow but is in the process of having its own Headquarter building in its vicinity. Its NOIDA Centre and Regional office is nearing completion to facilitate closer academic and industrial interaction around that zone where a prominent cluster of private affiliated colleges exists.

Amar Ujala Results website aims to cater to the latest Board, University and Sarkari Naukri Results; along with the latest notifications, on Admit Card, Answer Key, Counselling dates and Career/ Exam Preparation tips. Register on Amar Ujala Results Website for fastest results on UP board, Uttarakhand board, Jharkhand board, Himachal Pradesh board, Haryana board, AP (Andhra Pradesh) board, WB (West Bengal) board, and Gujarat board exams.
© 2022-23 Amar Ujala Limited. All Rights Reserved.