Results : Aryabhatta Knowledge University
News

From Aryabhatta Knowledge University
Aryabhatta Knowledge University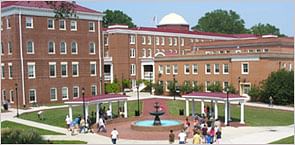 Website :
http://akubihar.org/index.html
Admission Calendar :
http://akubihar.org/calendar.html
Syllabus :
http://akubihar.org/syllabus.html
Results :
http://akubihar.org/examresult.html
Admission :
http://akubihar.org/admission.html
Contact Persons :
Prof.(dr.) S. N. Guha
Vice Chancellor
[email protected]
Prof(Dr.) Nirbhay Kumar Singh
Registrar
0612-2219106
[email protected]
Communication Address :
Near Mithapur Bus Stand,
Mithapur
City : Patna
Pincode : 800001
State : Bihar
Phone : 0612-2362270
Fax : 0612-2362270
Postal Email :
[email protected]
Examination Email :
[email protected]
About :
The Aryabhatta Knowledge University Act 2008 provides for the establishment of University at Patna to conduct and facilitate affiliation of institutions in the conventional as well new frontiers of professional education.
All colleges and institutions imparting professional education for example Engineering and Technology including information Technology, Nano technology & Biotechnology, Management, Medicine, Health technology, Public Health Pharmacy, Optometry, Nursing, Education, Law etc. is to be affiliated to this university. The objective is to achieve excellence in teaching, research, and extension work in these areas and other matter connected herewith or incidental thereto.

Amar Ujala Results website aims to cater to the latest Board, University and Sarkari Naukri Results; along with the latest notifications, on Admit Card, Answer Key, Counselling dates and Career/ Exam Preparation tips. Register on Amar Ujala Results Website for fastest results on UP board, Uttarakhand board, Jharkhand board, Himachal Pradesh board, Haryana board, AP (Andhra Pradesh) board, WB (West Bengal) board, and Gujarat board exams.
© 2021-22 Amar Ujala Limited. All Rights Reserved.