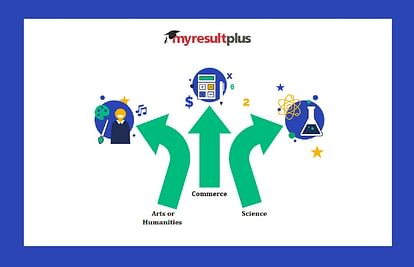 Students opt to study overseas to embark on a journey that offers them limitless opportunities and widens their career paths.
According to the latest Statistics, it has been observed that there are 13,24,954 students that opted to study abroad. Studying Overseas has become a trend for all the students aspiring for higher studies and this number is increasing rapidly. 
The rise in numbers has been witnessed after the universities there introduced new specialized courses. To narrow down the Courses most in-demand and are trending the Top Courses in 2022 are: 
Engineering
Engineering is found to be the most opted and sought career amongst Indians. Year after year, it has been acclaimed for its position to the top and sought to offer zenith career opportunities. Around the world, engineers are in high demand and own around 20% more than typical graduates. With technological moderation the courses in IT, Computer Science, BioTechnology and Environmental Engineering - are attracting students to pursue Engineering.  
Law 
The cutthroat world needs cutthroat Law to maintain order and peace in the world. The top-notch global exposure to the world and professionalism combined in the Law programs liaises students to take over the reins of national building and maintaining balance in the world, which amuses the students to be the heroes in their own ways.
Computer Science
Computer Science opens the door to the Tech world, where the student masters his/ her computing skills and solves complex problems as well as upskills their programming to build softwares, websites and are able to solve everyday problems. 
Business Studies
Amongst Indians, MBA is also one of the Postgraduate Courses opted. Offering indefinite world opportunities in - Finance, Investment Banking, Marketing, Managerial Economics, Business Law and Ethics, etc. 
Robotics and Artificial Intelligence
With the world scenario upgrading itself towards AI and Robotics, Indians tend to apply to Universities where advanced programming and robotics are being offered. In the future, AI will play a crucial role in replacing humans from Industrial Sectors hence increasing productivity.
Healthcare
Amongst Indians, the Medicine and Healthcare Sector has also prioritized their list of choices in opting the courses. After the Pandemic, the course has seen a hike in this Sector, which is both in demand and has become more of a priority in all sectors.
Climate change and environment
Sustainability, Environment Sciences and Conservation, Earth Sciences, Sustainable Environment has evoked interest in Students. The climate changes, global warming and environmental changes have interested the students in the human and societal influences that have led to uneventful consequences of climate change.
Studying abroad is a life-changing experience which offers ceaseless opportunities to all students and not only builds their futures but is also for the best interest of the nation and its development.