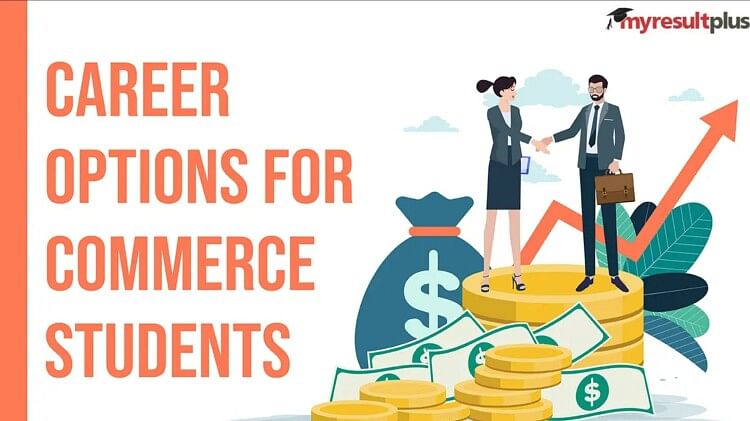 Career Options after Commerce Stream:
Commerce is a popular option for students in India's 10+2 education system. Students who study Commerce in grades 11 and 12 have a wide selection of alternatives for their undergraduate education that offer a variety of professional prospects. Unlike Arts students, Commerce students have the advantage of being able to take both Commerce and Arts courses.
Here are some popular and interesting fields for commerce students:
Chartered Accountant (CA)
If you're analytical, have exceptional reasoning skills, and are accurate with numbers, then accounting may be the perfect career for you. As a Chartered Accountant, you can take on a wide range of roles and responsibilities, including financial analysis and reporting, budget management, evaluation and auditing, tax consulting, and more.
Many individuals have always been interested in pursuing a career in investment banking. In this role, you will work with a diverse range of clients, including governments, businesses, and institutions, to raise capital and facilitate mergers and acquisitions.
Chartered Financial Analyst (CFA)
Becoming a Chartered Financial Analyst (CFA) is a prestigious career path in finance, and the certification is globally recognized once granted by the CFA Institute. Candidates are required to pass three challenging exams, hold a bachelor's degree, and possess at least four years of relevant work experience to become charterholders.
If you have a strong background in math, statistics, and business management, you may consider pursuing a career as an actuary, making a significant contribution to the corporate world. As an actuary, you will utilise financial modelling and risk analysis to identify potential challenges that could impact a company, such as property damage or disability. Being an actuary is considered one of the top professions in business, as it offers a diverse range of opportunities and allows you to work independently or with reputable organisations.
As a cost accountant, your primary responsibilities will involve analysing profitability, establishing budgets, gathering data, organising inventory counts, and more. In essence, you will assist businesses in ensuring that their expenses are well-planned and cost-effective.
Among other responsibilities, a company secretary provides guidance to the board on legal, statutory, and regulatory matters, and also prepares corporate tax reports. The greatest advantage of this career path is that students from any discipline can apply for the foundation program after completing their 12th-grade exams and passing the three phases of tests. It is considered one of the best courses in commerce after the 12th grade, offering significant earning potential.
Personal Financial Advisor
Personal financial advisers specialise in assisting clients in achieving their short- and long-term financial goals. They provide guidance on various topics, including real estate investing, taxes, insurance, and retirement planning. To excel in this field, personal financial advisers must possess a comprehensive understanding of investment markets and the ability to identify the best solutions for their clients, such as stocks, bonds, or funds.
Aspiring research analysts may specialise in areas such as operations, economics, finance, and equity research. Typically, a bachelor's degree in a specific discipline, such as marketing, finance, or economics, is required to enter this field. However, pursuing a Master of Business Administration (MBA) programme after gaining some work experience can further enhance your career prospects.
After completing class 12th, commerce students may pursue entry-level marketing positions to gain experience and advance in the field. Digital marketing provides numerous opportunities, especially for small businesses. Starting with a Certificate programme in Digital Marketing can be a great way to begin, and later on, you can consider pursuing postgraduate studies to enhance your prospects.
Starting your own company and selling goods or services to retail or business customers can be an appealing career path. 
Human Resource Management
Human resource managers are responsible for identifying, screening, and hiring new employees, as well as managing employee benefit programs and other employment-related incentives. With the increasing interest in business and management, there are numerous opportunities in this field.
Certified Public Accountant (CPA)
A Certified Public Accountant (CPA) oversees accounting, reporting, tax, and auditing processes for businesses, clients, and government entities. They provide valuable information for making sound financial decisions, especially in high-stakes situations. The CPA exam, administered by the American Institute of Certified Public Accountants (AICPA), is one of the most lucrative career paths for commerce majors, offering excellent earning potential.
Retail management is an evolving profession that is often regarded as one of the highest-paying positions in the business world. Retail managers oversee the operations of a store, taking care of the needs of their staff and maintaining regular interaction with customers. Graduates of the Retail Management Course possess a comprehensive understanding of brands, retail ideologies, and consumer acquisition techniques.
Cost Management Accountant (CMA)
The CMA certificate is a globally recognized professional credential for business and accounting professionals. It is one of the most challenging courses in India and offers lucrative employment opportunities for commerce students. 
As technology advances, every company strives to offer unique goods and services to the global market. Product managers play a crucial role in all stages of product development, from conception to design and final manufacturing. Qualified product managers with exceptional innovation and creativity are highly sought after by companies like Google and Tesla.

(Written By: Avantika Rana)