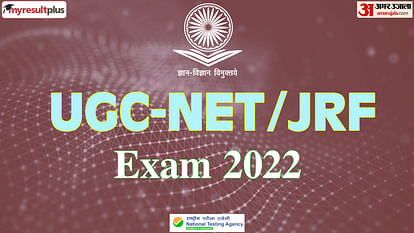 The first phase of the UGC NET/JRF examination is scheduled to start tomorrow, June 9, 2022. On the first day, the National testing agency (NTA) will examine 25 subjects. So With just a day remaining, candidates, who have applied for the Merged Cycle December 2021- June 2022 need to update their last-minute strategy to ace the National Eligibility Test.
Here, we have 5 last-minute tips that you should read to get over the last-minute examination jitters:
1. Attempt All Questions: Since there is no negative marking for the NET, the Candidate should try to attempt all the questions. The chances of clearing UGC-NET significantly increase if you have attempted all the questions.
2. 3 Minutes Threshold: Don't Spend More than 3 minutes while attempting any single question. The examination has a duration of 180 minutes only. If you have devoted more than 3 minutes to more than 10 questions you might miss the question that you are certain about.
3. Focus on the Domain Subject: Don't get irked, if you are unable to understand the question in Part 1, this section is dedicated to testing your knowledge of Current affairs, logical reasoning and mathematical reasoning. Focus on Part 2 because this section will have the majority of the question from your post-graduation coursework, if you ace this section your chances of qualifying increase significantly. 
4. Understand Concepts of Research Methodology: Since the examinations, the sole purpose is to check your eligibility for Higher education, research forms an integral part of it. So go through the concept of research methodology and teaching aptitude. This will help you answer many questions
5. Remember You Don't Need A Perfect Score: NTA conducts the UGC NET examination for 300 marks. Candidates need to understand that the examination is designed for an average score ranging between 160-220. So rather than lingering on validating each answer, try to answer all the questions.