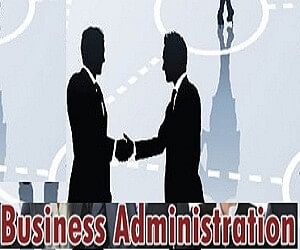 The Bachelor in Business Administration or BBA is a foundation level program for a management education. In this course, the basics in Business Administration are taught.
Under this course, the students can specialize in one of the multiple streams of international business, finance, real estate, computer information systems, marketing or accounting and depending on the specialization can land a job. Many companies make a "campus recruitment program" and make a visit to the campus of the reputed college to pick the candidate right from the college itself. But many colleges do not have a placement program and the students are on their own to find a job for them.
Career opportunities after BBA
The management is one field of study that always plays a vital role in all companies. The sectors like government institutes, public industries, private companies, institutions or other organizations need a management professional.
A BBA graduate can expect to get hired in companies as operations manager, sales manager, marketing manager, HR manager, finance and accounting manager, supply chain manager, logistics manager, international business, planning manager, retail manager, etc. 
However, BBA will fetch you an entry level job in many big or small corporate houses or businesses. You might get backend work like maintaining data and MIS, and provide support services to the peers and senior officials of the organization. Only a few extraordinary candidates can expect a job involving customer interaction and in the core of marketing and sales department of the organization. For more aspiring jobs, you will have to pursue MBA.
However, deserving and talented BBA graduates can apply for jobs in sales and marketing department of companies as sales team members or as management trainees. After gaining enough experience and performing brilliantly, they can expect to climb up the ladder achieving a better position and a better remuneration.
In India, an average pay scale for a BBA graduate is between 10k and 25k. However, this figure is just indicative and depends on variety of factors like candidate's performance, institute from where he has done BBA, academic record, any other work experience, tier of the city and many more.