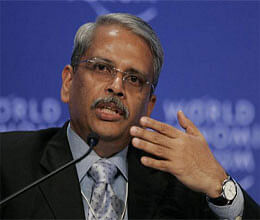 Industry body CII President and Infosys Vice-Chairman Kris Gopalakrishnan has said the youth must come forward to lead the country into a transformational phase, so that it could grow fast.
"We need to grow fast and achieve a developed country''s status. This is possible only when the youth lead the transformation process. This will be achieved when a majority of the population graduates to middle-income levels or above," he told CII''s western regional annual meeting here over the weekend.
He added that today''s youth has proved that inspiration is no longer dependent on age, economic background or education.
He observed that over the past 20 years, the nation has seen its per capita income triple to USD 1,800 and around 350 million people climbing to the middle class ladder.
However, Gopalakrishnan cautioned against unbridled growth, where inequalities mount and called for responsible as well as sustainable growth models.
"Environment and ecological footprints need reconsideration as well as serious thinking in every sphere of our activity. For sustainability, we need to innovate and remodel the process of growth and development. These initiatives will go a long way in helping the nation lead. The 21st century model of development must work towards an equitable society," Gopalakrishnan said.