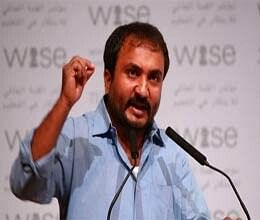 IIT-JEE should be made more inclusive by providing adequate opportunities to talented students from underprivileged families residing in rural areas, Super 30 founder and mathematician Anand Kumar said here.
"As the students from poor families in rural areas start off with serious disadvantages, they need an additional chance. They don''t lack talent, but do lack opportunities.
Education means empowerment and it has to be non-discriminatory," Kumar said while speaking at the two-day entrepreneur summit organised at IIT Bombay recently.
He said considering the "harsh ground realities", the JEE Board should give its policy a "relook" and not to make 20 rpt 20 percentile a deciding factor for the eligibility.
"Today, there is greater dependence on coaching, contrary to what was expected, as students go for it at every level," Kumar said.
Stressing the need to inculcate values among the students passing out from an institution like IIT, he said, "These students should also spare a thought for India''s pressing problems like poverty, illiteracy, agriculture productivity, among others."
"Today, majority of our qualified youth go after fat packages and foreign opportunities. They should also work for the nation to make life better and easier for others," he said.