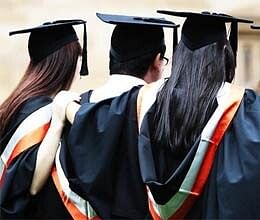 Finding faults with the education system in India, an educationist with a New York-based university today advocated the need for a change to allow freedom of creativity to promote innovation.
Noting that India ranks 66 out of 140 countries on terms of local dynamics of innovation as per the UNDP, Soumitra Dutta, Dean of Johnson School of Management at Cornell University, blamed the education system for it.
"Restricting freedom at early age in schools by expecting children to write exactly as written in text books reflects later in industry, which leaves less scope for innovation due to lack of creativity," he said.
Dutta was conferred with the Eighth IILM Distinguished Global Thinker Award by IILM chairperson Malvika Rai.
The award has previously been conferred on Shashi Tharoor, Meghnad Desai, Sam Pitroda, M S Swaminathan among others.