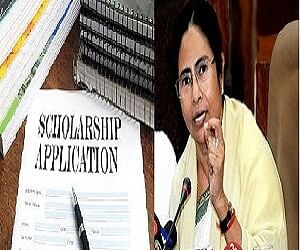 New Delhi
Seeking continuation of central scholarship schemes for state scholars, the West Bengal Chief Minister Mamata Banerjee has reportedly written a letter to HRD Ministry to restart Non-NET Fellowship for PhD and M.Phil students.
"Leaders from Delhi come here and malign us. However, the state is deprived. There are many meritorious students who continue their studies with the help of such scholarship, but now they are helpless, " Ms Banerjee was quoted saying by The Economics Times.
While the TMC government announced a Rs 20 crore funds from an existing programme for the non-NET students, Ms. Banerjee also expressed anguish over the discontinuation of such schemes.
"I am told, release of funds by UGC under NET-JRF Fellowships is erratic or delayed at times, causing uncertainty and distress to the recipients," she added.