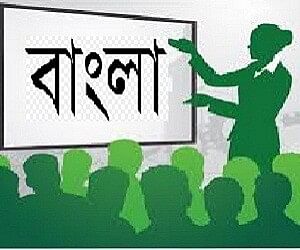 New Delhi/ Kolkata
In a bid to make students learn more languages, the West Bengal government has made Bengali compulsory in all schools.
While the announcement was made by State Education Minister Partha Chatterjee on Monday evening, the minister pointed out that if a student selects either Hindi or English or Gurumukhi or Urdu or Nepali or Ol Chiki as his first language, he will have to select two other languages, one of which has to be Bengali.
"From now on, it will be compulsory for students to learn Bengali in schools. English medium schools will have to make Bengali an optional subject from Class I so that the students can study it either as a second or third language," Mr.Chatterjee said.
When journalists asked whether English medium schools would have to abide by this norm, the minister said that English medium schools will have to provide students the option of selecting Bengali as either the second or third language.