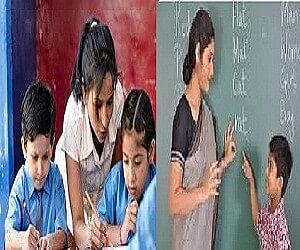 New Delhi
In a bid to prevent teachers remaining absent from duty, primary schools in Uttar Pradesh will now have photographs of teaching staff affixed on notice boards.
"A circular was issued on June 16 by Neena Srivastava, Additional Director, Basic Education, whereby Basic Shiksha Adhikaris (BSA) of all districts were asked to ensure that schools falling in their respective areas of jurisdiction comply with the directions to put up photographs of teaching staff on notice boards," said Sanjay Kushwaha, BSA of Allahabad as quoted by
NDTV
.
UP Chief Minister Yogi Adityanath has also decided to include Road safety norms in syllabus.