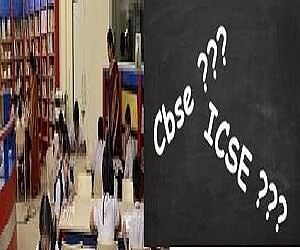 New Delhi
The affiliation of ICSE and CBSE schools in Uttar Pradesh will be cancelled if mandatory terms and conditions of the government are not followed, according to Meerut divisional commissioner Prabhat Kumar.
"Special care should be taken that all instructions under Right to Education (RTE) Act are followed in each school. A reservation of 10 % for students belonging to backward classes should be made in each school in a manner that their fee is not more than that taken by basic shiksha and madhyamik shiksha schools of the state government," Kumar told The Times of India on Sunday.
The reports three months after Uttar Pradesh Chief Minister Yogi Adityanath directed officials to make Yoga education compulsory in government schools across the state.
The UP CM has reportedly issued an order to start mandatory self-defence training for girl students in government schools.
Highlights
Affiliation of ICSE, CBSE schools to be cancelled if government norms not followed.
CM Yogi Adityanath makes NCERT books must in schools.
Yoga education compulsory to be made compulsory in government schools in Uttar Pradesh.
Old courses should be scrapped new ones to be introduced as per requirement of modern times.