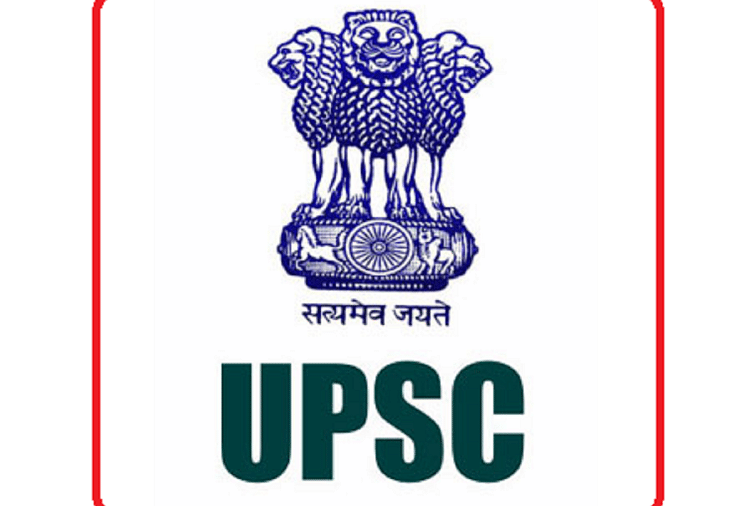 UPSC Jobs 2022:
When it comes to joining Indian Armed Forces, the very first exam names that pop up in the minds of defence aspirants are NDA and CDS exams. Both these exams are conducted by the Union Public Service Commission (UPSC) twice a year for providing recruitment to eligible candidates in the Indian Armed Forces. As the UPSC has released the notification for National Defence Academy (NDA-II) and Combined Defence Services (CDS-II) today on May 19, most of the defence aspirants might be perplexed as to which option to opt for. 
Well, the root cause behind the aspirants' perplexity is the difference in the recruitment process, training, perks, salary, promotion and the job role one will take up after applying for the preferred course. Thus, this article aims to underscore all the differences between UPSC NDA and CDS by elaborating on every parameter.
UPSC CDS Vs NDA: Basic Difference
NDA:
The National Defence Academy (NDA) exam opens doors for defence aspirants to undergo training at National Defence Academy, located in Pune. It is the destination where cadets of all the three armed forces (Indian Army, Indian Navy and Indian Air Force) undergo training in tandem before they proceed to their respective service academies for further Pre-commissioning training.  
CDS:
On the other hand, the Combined Defence Services (CDS) exam is the gateway for defence aspirants for recruitment into Indian Air Force Academy, Indian Military Academy, Indian Naval Academy and Officers Training Academy.
UPSC CDS Vs NDA: Eligibility Requirements for the candidates
NDA:
All such aspirants who are currently in Class 12 or have cleared their intermediate are eligible to appear for the NDA exam. The army aspirants should have passed their intermediate examination or an equivalent examination from a recognised board. To apply for Air Force and Naval Wings, the applicant should have cleared his/her Class 12 with Physics, Chemistry and Mathematics as their main subjects.
CDS:
The case is different for the CDS exam, in which candidates can appear only during graduation or after pursuing graduation. Candidates between 19 to 25 years of age can apply.
Although, the female candidates have the liberty to appear for both NDA and CDS exams.
UPSC CDS Vs NDA: Differences in Stipend, Training, Degrees and Ranks
As far as the selection process is concerned, it is the same for both the CDS and NDA. Candidates are required to appear for a written exam, which is succeeded by the SSB Interview round. During the course of the training period, the candidates are provided a stipend of Rs 21,000 per month. The rank of Lieutenant is conferred on them on Commissioning. Differences on other parameters such as duration, training centres and degrees awarded are mentioned below.  
NDA:
Training duration: 4 years (3 years of training at NDA and one year of training at IMA for army cadets, 3 years at NDA and one year at Naval Academy for Naval cadets and 3 years at NDA and one and a half years at AFA Hyderabad for Air Force Cadets).
Training centres: Indian Air Force Academy (Hyderabad), Indian Military Academy (Dehradun), National Defence Academy (Pune) and Indian Naval Academy (Ezhimala).
Degrees awarded to cadets: Army cadets are awarded BSc/BSc (Computer)/BA/BTech degrees. Meanwhile, naval cadets as well ss Air Force cadets are awarded the BTech degree.
CDS:
Duration of training period: The IMA cadets are subjected to 18 months of training, while Navy Officers undergo 37-40 months of training and Air Force officers receive 74 months of training respectively.
Training centres: Indian Military Academy ( Dehradun) for Army Cadets, Indian Air Force Academy (Hyderabad) for Air Force cadets, Officers Training Academy (Chennai) and Indian Naval Academy (Ezhimala) for Navy cadets.
Degrees awarded: The army cadets receive a PG diploma in Military and Defence Management discipline. Meanwhile, the postgraduate diploma is awarded in Defence Management and Strategic studies to the cadets at Officers Training Academy, Chennai.
UPSC CDS Vs NDA: Differences in Exam Pattern
NAME OF THE PARAMETER
NDA
CDS
Number of exam papers
Two
Three for IMA, AFA and INA
Two for OTA
Name of the exam subjects
General Ability Test (GAT) and Maths
English, General Knowledge and Elementary Mathematics for IMA, AFA and INA
OTA aspirants are tested for English and General Knowledge
Duration of the exam
Duration of each paper is 2 and a half hours
Each paper lasts for two hours
Number of questions
150 questions are asked in GAT
120 questions are asked in Mathematics
No. of questions in Mathematics: 100
No of questions in English: 120
No of questions in General Knowledge: 120
Total marks
Written Exam carries 900 marks
SSB Interview carries 900 marks
IMA, INA, and AFA paper carries 300 marks.
OTA paper comprises 200 marks.
The SSB Interview for IMA, INA, AFA is held for 300 marks each. For OTA, the interview round carries 200 marks
Negative marks awarded
1.33 are deducted in the GAT section.
0.83 marks are deducted in Maths section
0.33 marks are deducted
Syllabus type
The questions that are asked in NDA question paper are of Class 10, 11 and 12 level.
The standard of the topics in CDS Syllabus for Elementary Mathematics is of Class 10 level, while the level of papers for other subjects is of Graduation level.