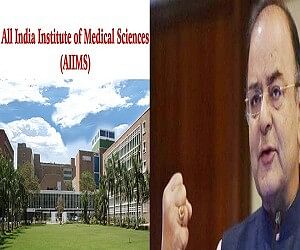 New Delhi
Ensuring growth and development of the nation, FinanceMinister Arun Jaitley on Wednesday presented the Budget and announced that twonew All India Institute of Medical Sciences (AIIMS) will be set up in Jharkhandand Gujarat.
He also reiterated that the government has proposed tointroduce a system of measuring annual learning for youths.
"Science will be given focus," said Mr Jaitley,while presenting the Budget.
FM Jaitley pointed that new rules regarding medicaldevices will be devised to reduce their cost. 1.5 lakh health subcentres will  be converted into HealthWellness Centres.