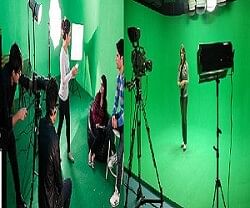 New Delhi
Are you interested in Mass Communication and Journalism and don't know where to take admission. Then you are on the right website. There are many Mass Communication colleges in India but the challenge that a student encounters is to find the right one among them. Each college has a different selection process and unique style of imparting knowledge and out of these colleges it becomes really difficult to pick the relevant college.
The list of top 10 Mass Communication colleges in India as follows:
Asian College of Journalism, Chennai
Address: 2nd Main Road, Behind M.S. Swaminathan Research Foundation, Tharamani, Chennai, Tamil Nadu 600113
Phone: 044 2254 2840
Website: asianmedia.in
AJK, Mass Communication Research Centre
Located in: Jamia Millia Islamia
Address: Maulana Mohammed Ali Jauhar Marg, New Delhi, Delhi 110025
Phone: 011 2698 7285
Website: jmi.ac.in
The School of Media, Communication and Culture, Jadavpur University
Main Campus
Adress: 188, Raja S.C. Mallick Rd,
Kolkata - 700032.
Salt Lake Campus
Address: Plot No.8, Salt Lake Bypass, LB Block,
Sector III, Salt Lake City,
Kolkata - 700098.
Website: jaduniv.edu.in
Christ University, Bangalore
Address: Hosur Main Rd, Bangalore, Karnataka 560029
Phone: 080 4012 9100
Website: www.christuniversity.in
Manipal Institute of Communications, Manipal
Address: School of Communication, Press Corner, Manipal 576 104 (Karnataka)
Phone: +91-0820-2571901/ 03
Website: www.manipal.edu/mic
Amity School Of Communication, Noida
Address: Sector 125, Noida, Uttar Pradesh 201303
Phone:0120 471 3600
Website: www.amity.edu/asco
Delhi College of Arts & Commerce, New Delhi
Address: Shaheed Sudhir Subharwal Marg, Netaji Nagar, New Delhi, Delhi 110023
Phone: 011 2410 9821
Website: dcac.du.ac.in
K.C. College of Arts, Science and Commerce, Mumbai
Address: 124, Dinshaw Wachha Road, Churchgate, Mumbai - 400 020.
Phone: 91-22-2285 5726
Website: www.kccollege.org.in
Kamala Nehru College for Women, Delhi
Address: Siri Fort Rd, New Delhi, DL 110049
Phone:011 2649 4881
Website: www.knc.edu.in
Lady Shri Ram College for Women, Delhi
Address: Lala Lajpat Rai Road, Lajpat Nagar Part 4, New Delhi, Delhi 110024
Phone: 011 4549 4949
Website: www.lsr.edu.in