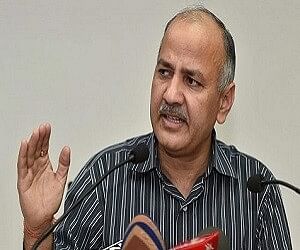 New Delhi
Ensuring quality education, Delhi Deputy Chief Minister Manish Sisodia on Tuesday said that Textbooks should not be used as ideological battleground.
Pointing out that textbooks should only be children-centric, Delhi Education Minister Manish Sisodia has written a letter to Union HRD Minister Prakash Javadekar.
Mentioning that NCERT books are extremely text-heavy from Class 6 onward and appear to be meant for teachers, the letter read.
While Sisodia conveyed the message during a meeting with HRD Minister Prakash Javadekar on Tuesday, the meeting was attended by several state education ministers and officials.
"Successive governments have used education as an ideological battlefield, that is used to force certain narratives on children. Education must not be a platform for any political point-scoring," Sisodia said.