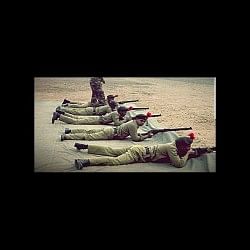 The Student Police Cadet (SPC) project on the pattern of National Cadet Corps (NCC) will be launched in Haryana with 6,000 school students taking oath of responsibility in the presence of Union Home Minister Rajnath Singh on July 21 in Gurugram, an official spokesman said here today.
The project aims at inculcating civic consciousness, social commitment and a sense of purpose among students besides inspiring them to fight against social evils, the spokesman said.
He said that the project would also encourage students to develop love for nature, uphold values maintaining discipline and respect for law and order thereby contributing in nation building.
In the SPC project, the students from Class VIII to Class XI would be familiarized with the working of Police, Home, Education, Transport and Forest departments and Local Administration and would be imparted training regarding steps to be taken in different circumstances, the spokesman said.
"Not only this, they would be made more committed towards family, community and environment and would be encouraged to fight drugs abuse and other social evils in the society," he said.  
Related Articles

on Career Diary