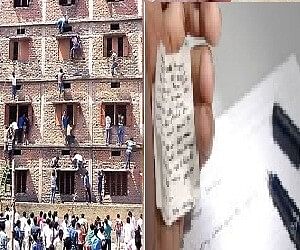 New Delhi
Seven students were caught cheating during Uttar Pradesh Board class XII exam 2017 on April 21.
While the class 10 exams had concluded on April 1, class 12 exams finished with Urdu exams on Friday.
Focusing on physical fitness, Uttar Pradesh Chief Minister Yogi Adityanath has directed officials to make Yoga education compulsory in government schools across the state.
According to reports, CM Adityanath issued an order to start mandatory self-defence training for girl students in government schools.
Ensuring quality education, the UP CM pointed out that old courses should be scrapped new ones to be introduced as per requirement of modern times.