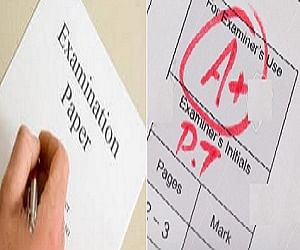 New Delhi
A day after the CBSE set up committees to study the loopholes in the class XII exam paper evaluation procedure, the Delhi High Court on Wednesday asked the board to explain such apparent errors in evaluation.
"Why should you do away with re-evaluation?" This was a query put to the CBSE by the Delhi High Court after being shown answer sheets where correct responses to questions had been awarded zero marks.
The Board has taken a prompt decision to setup two committees comprising of senior officers of the Board to delve in depth in to the problems related to the evaluation processes being followed in the Board, read a press note issued by CBSE.
However, the board had earlier pointed out that the first committee will enquire in to the process of evaluation and post examination processes to identify and analyse discrepancies and suggest corrective measures to strengthen the process.