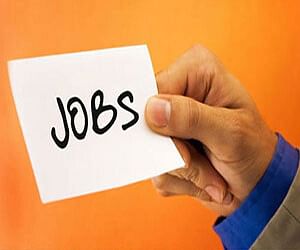 The country's largest lender, SBI has said that public sector banks should be given an opportunity to tap the best talent from premier institutes like IITs and IIMs.
"The public money goes into formation of the institutions like IITs and IIMs. From all of these good institutions, which nurture the best talents of the country, the public sector banks are barred from recruitment," SBI chairperson Arundhati Bhattacharya said at a recent event.
She said currently the Supreme Court does not allow state-run banks to go for campus recruitment to these premier institutions as every vacancy has to be advertised so that everyone should be able to participate in it.
"Now, what kind of a country actually spends tax payers money and then stops the public sector banks from taking talents from these institutions," she said.
MORE GOVT JOBS :BARC invites application for Stipendiary Trainee Posts
She further said that by not allowing public sector banks to recruit from IITs and IIMs, it is creating a barrier and does not give them a level-playing field.
"If without this the public sector has delivered so much then imagine what we will deliver if we are allowed...," she added.
To get more latest job alert LIKE OUR FB PAGE.
https://www.facebook.com/ResultPlus