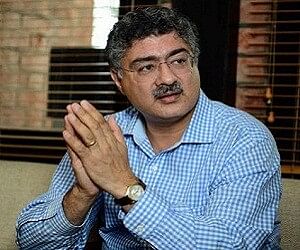 New Delhi
Citing personal reasons, professor Ashish Nanda resigned from his role as the director of Indian Institute of Management (IIM) Ahmedabad on Thursday.
The resignation of IIM Ahmedabad director comes as a surprise as Nanda is leaving one year before his tenure expires.
Nanda, a former professor at Harvard Law School, was the first professor from a foreign school to head an IIM.
"Dear Prof. Nanda, I have received your resignation dated 26/4/2017. We have had a conversation about this for the past couple of weeks, and I fully understand your need to be with family and the inconvenience that the separation is causing you. Hence, I accept your resignation, albeit with regret," IIM-A chairman Kumar Mangalam Birla said in his acceptance letter to Nanda.
In his resignation letter and a subsequent mail to IIM-A fraternity, Nanda said he enjoyed his association with IIM-A but he needs to give more time to his family.
An alumnus of the 1983 batch of IIM-A, Nanda will continue to hold the charge till September 1.
Image Courtesy: Jaydip Bhatt/Mint