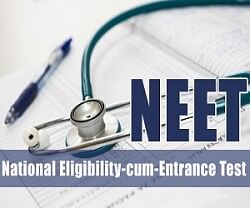 New Delhi
Four teachers have suspended for allegedly asking female student to remove inner wear as part of strict measures to stop cheating in a national medical entrance examination.
While the incident took place in TISK English Medium school, one of the centres where the National Eligibility- cum-Entrance Test was held in Kannur district on Sunday, the student was reportedly forced to remove her bra before being permitted to appear for the test.
"Since there was no toilet nearby I removed it there itself and gave it to my mother waiting outside," said the student, seeking anonymity.
Many youth organisations staged a demonstration outside the school and the state human rights commission sought a report from the district police chief.
However, Chief Minister Pinarayi Vijayan said he would bring the matter to the Centre's notice and that the police have been asked to examine the incidents.