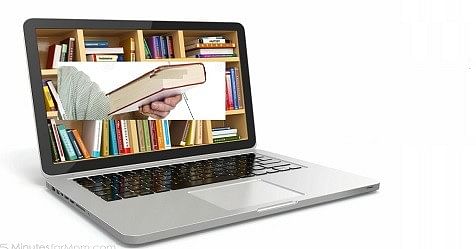 In a bid to help parents to save money spent on sourcing expensive books from private publishers, the
National Council of Educational Research and Training (NCERT)
is all set to adopt the e-commerce way.
On August 9,
NCERT
will launch a portal to place textbook orders directly with the body.
"The portal will be launched on August 9 and schools as well as individuals will be able to place order for books online and it will be delivered to them,"
NCERT director Hrushikesh Senapathy
told HT.
While the schools and individuals can place their orders, payment can be made at the time of delivery of books.
Highlights
Approximately 42.5 million books are used by
CBSE affiliated schools.
The portal will also assess the total number of books it needs to publish.
About NCERT
The
NCERT
is an autonomous organisation set up in 1961 by the Government of India to assist and advise the Central and State Governments on policies and programmes for qualitative improvement in school education.
The major objectives of
NCERT
and its constituent units are to:
Undertake, promote and coordinate research in areas related to school education.
Prepare and publish model textbooks, supplementary material, newsletters, journals and develops educational kits, multimedia digital materials, etc.
Organise pre-service and in-service training of teachers.