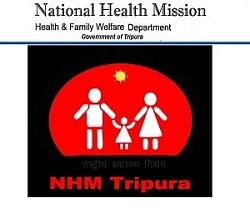 New Delhi

National Health Mission, Tripura has released a notification mentioning vacancies for for Doctors/ Medical Officers/ Psychiatrists/ Ophthalmologists/Pediatricians. Eligible candidates may appear for walk-in interview on July 17, 2017.

"Walk-in-interview for different category of posts under the State Health & Family Welfare Society,
Tripura will be held on 17th July, 2O17 for the post of Specialists Doctors (Obs & Gynae) for FRU (3 nos.), Specialists Doctors (Anesthetists) for FRU (3 nos.), Specialists Doctors (Pediatricians) for FRU (2 nos.), Specialists Doctors (Surgeon) for FRU (1 post), Psychiatrists (4 nos.), Opthalmologist (1 post), Consultant Medicine (1 post), Paediatricians for DEIC (3 nos.), MO (MBBS) for DEIC (3 nos.), Medical Officer (MBBS) Blood Cell ( 2 nos.), Medical Officer (MBBS) for NUHM (7 nos.) on contractual basis," read the notification.

Vacancy Details

Name of the Post: Doctor/ Medical Officer/ Psychiatrist/ Ophthalmologist/Pediatrician
Total Number of Post: 30
Selection Process:
Candidates will be selected on the basis of the interview.

How to apply:
Step 1: Visit www. tripuranrhm.gov.in.
Step 2: Click on the job section.
Step 3: Read the sixth notification mentioning National Health Mission invites applications for Doctors.
Step 4: Follow the instructions and apply for the desired post

Note: Candidates should keep track on the official website for latest updates.