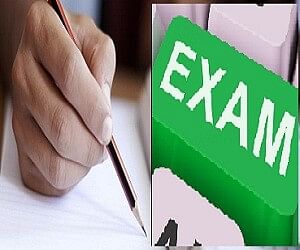 New Delhi
With Central Board of Secondary Education moving the Supreme Court against the Delhi HC order asking it not to do away with the moderation policy, the Uttar Pradesh Board of Secondary Education (UPBSE) is all set to follow the footsteps of CBSE.
A Hindustan Times report quoted a board official as saying UPBSE - the world's biggest board—will follow whatever decision the CBSE will take regarding moderation of marks in board examinations.
"We are closely monitoring all developments in moderation policy that CBSE will follow in light of Delhi high court new directives. We will replicate their policy to protect the interest of our students," UP Board's secretary Shail Yadav told the Hindustan Times over the phone.
"We have written a letter to the CBSE chairman requesting him to share their point of view on moderation policy else it will be difficult for our students to compete with CBSE students in this competitive era. The UP Board has deputed an officer to remain in touch with CBSE official. Whatever they give us in writing, we will work and follow accordingly," she added.
The report comes after HRD Minister Prakash Javadekar said that the Central Board of Secondary Education (CBSE) will continue to give grace marks, but spiking of marks beyond that will not be acceptable.
"It's wrong on part of the school boards to inflate mark.. awarding of grace marks has logic but hiking of marks has no logic," Javadekar pointed out.
Meanwhile, UP Board is likely to hold back the declaration of Class 10th and 12th Board Results for 2017. According to reports, the on-going trouble at CBSE regarding the No Moderation Decision is the reason for the delay.