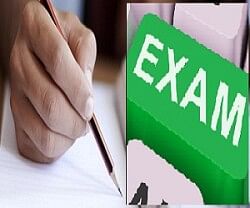 New Delhi

In a bid to stop upward revision or spiking of marks, the HRD ministry has set up an inter-board working group (IBWG) comprising eight boards.

"It (the plan to scrap moderation) could not happen as planned this year. However, we are working things out for all boards from next year. In fact, all the boards have agreed to stop spiking marks from next year," a senior HRD ministry official said.

While IBWG will deliberate regularly and work out a model for all boards to follow, CBSE removed the Marks Moderation Policy this year in order to keep the percentage of students scoring more than 95 per cent marks in check.
However, with most of the state boards retaining the grace marks policy at least for this year, it is likely that state board students would have an upper hand in under graduate admission this year.

The decision for curbing the 'more than a decade' long practice had started from 2016. On December 2016, CBSE had requested MHRD to develop a consensus on completely removing the marks moderation policy which always led to inflation of marks in board exam results.