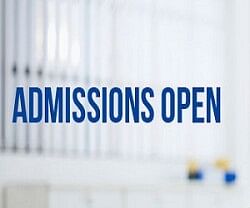 Applications are invited by the Ministry of Human Resource Development (MHRD), Government of India, for the National Information and Communication Technology (ICT) Awards for school teachers for the year 2017, from all States/UTs and Autonomous Educational Institutions under MHRD.
In all 87 ICT Awards are instituted.
It proposes to felicitate those teachers who have contributed to enhance student learning by effectively and innovatively integrating technologies supported learning into the school curriculum and subject teaching, and thereby promote enquiry-based cooperative and collaborative learning using ICT.
Teachers will be offered an ICT Kit, a laptop and a commendation certificate.
Eligibility:
Teachers working in schools from all over India
Deadline:
July 31, 2017
Visit:
http://www.ciet.nic.in/ICT_Awards.php
Guidelines: -
A teacher portfolio should be submitted along with the entry form.
-
The portfolio should include evidence of the teacher's awareness and use of ICT in his/ her own professional development, in improving his/ her teaching- learning, and in enhancing overall quality of education in schools and community.
-
The portfolio should document sustained systematic work using ICT over the years.
-
The portfolio should include relevant supporting documents, tools, reports of activities, field visits, photographs, audios or videos.
-
E-contents listed in the portfolio (Audios, Videos, Multimedia, Charts, Maps, Models lesson plans and images) should be uploaded/ shared online.

Source: http://www.ciet.nic.in/ICT_Awards.php