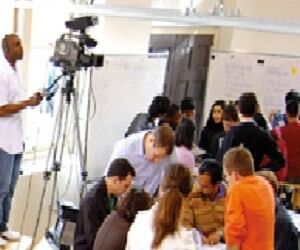 Mumbai
Giving relief to students and parents, the state Fee Regulating Authority (FRA) has reduced professional course fee by 20 %.
While the move comes after the FRA found that many colleges fudged their balance sheets to bloated expenses, the regulator has also asked colleges to stop making any change in the fee structure in the second year.
The FRA, also known as Shulka Niyamat Samiti, was established in 2004. It was formed to regulate fees for all the unaided private professional colleges in the state.
"We have finalised the fees for around 6,000 courses and in more than 90 percent cases, the fee has been slashed significantly. On an average there is a drop of around 20 percent," said Ravindra Dahad, an FRA member who is chartered account by profession.
Highlights
In accordance with the Maharashtra Educational Institutions (Regulation of Collection of Fee) Act, 2011, the state FRA has reduced professional course fee by 20 %.
The decision comes after FRA conducted a scrutiny and found many colleges were showing rise in their expenditure to extract more money from students.