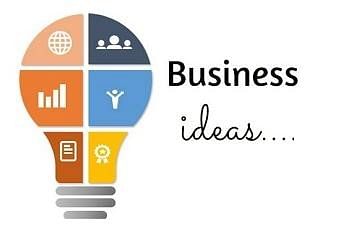 Everybody dreams to start their own business and is inspired by very known and successful personalities -- Ambani, TATA, and Birla. That is why most of the youth opt for a career in Business. They want to run their own business.
But as everyone knows, a Business start-up needs a lot of money investments, which is a hindrance in their dream.
In this article, we will tell you about how you can create your own business in less money with the help of Micro, Small, Medium Enterprises sector (MSME).
The government is also giving support to the business aspirants with the help of MSME. Government has taken several steps to strengthen the MSME sector i.e. the 'Micro, Small, Medium Enterprises sector'. From providing subsidies to loans, the government has taken several such steps which are beneficial for people.
What is MSME?
MSME is an organization. Strengthening Indian Economic is their goal. It provides a large number of employment opportunities for the unemployed. It also contributes to the export sector, to increase the manufacturing sector and also to support big industries by supplying raw materials, basic goods.
MSME includes Micro, Small scale industries and Medium Enterprises. If you register in MSME, you will get many benefits. If you have MSME registration certificates then (maximum) state governments provide electricity, tax and industrial subsidy. MSME registered person will also get a special discount from the state in particular sales tax.
Essential documents for MSME Registration:
- Photocopy of Pan Card
- Photocopy of Aadhar Card (Optional)
- Passport (Optional)
- Driving License as an identity certificate
- Passport size Photo
- If you start your business on the rental property then you will have to bring your agreement documents.
Interested candidates can register by online and offline processes:
For online, candidates have to visit the official link
/msme.gov.in/
 and
For the offline process, Candidates have to visit the MSME office.
Here are some business ideas for you. These are some ideas for business where you might earn more money with less investment.
- Fitness Centre
In this generation, everyone is attracted to the Gym for their fitness and perfect body shaping. Opening a fitness centre in fewer amounts is a good option for business starters.
To begin, it is essential that you have machines for exercise. If the gym is too small and still, machines are good then people would like to visit your gym. Opening a good gym can cost around Rs.10 lakhs.
- Travel Agency
Many people have a passion to roam around the city and world. Their hobby has created many jobs in the travel industry. The travel agency is also a part of this. Travel agents do everything from booking a ticket to booking hotels according to customer's need. Candidates can start the travel agency at a lower cost. Once the business set, there is a lot of revenue from it.
- Personalized Gift shop
Meetings are happening everywhere, every day. In such a way, the practice of giving gifts is coming from old times. Nowadays people like to give some different kind of gifts.
Someone's photo is to be applied on a coffee mug or any photo on t-shirts; people often visit the personalized gift shop. This is one of the best options to give some different gifts. It will cost the printing Machine and colours to start it. After that, you will print the shirts, even start printing the notes. You will get a good profit.
- Beauty Parlour
In this generation, everyone likes to use makeup, mostly girls or women. They pay much attention to their looks. Beauty parlour is a great way of earning money. Not only for women, have parlours opened for men also done good earning. You can open a magnificent parlour by bringing some machines for makeup.
- Wedding Planner
You must have watched the movie 'Band Baja Barat'. Ranveer Singh and Anushka Sharma played the role of 'wedding planner'. After this movie, people started understanding the wedding planner business in a better way. This business doesn't demand any investment in it.
Only you need to have good contacts with those working in marriage such as confectionaries, tents house. With your creative thinking, you will be able to get success soon.
- Real Estate agent
To buy or sell a house or rent a house, it always requires a broker/agent. This business always earns profit even during the fall in the property market. For this, you have to just make your contacts with the landlord so that you can start a business.
You can also take the leads of this business with the help of internet. In such a way, without any investment, you can earn very well.  
Related Articles

on Career Diary