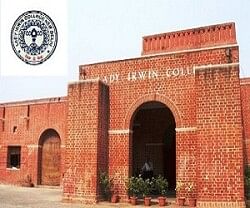 New Delhi
Delhi University's (DU) Lady Irwin College is planning to offer BSc (Hons) in food technology in the upcoming academic year.
"The course offers interdisciplinary curricula with basic sciences and mathematics as foundation subjects to build a scientific base among students. The core papers include chemistry, food microbiology, food processing, food packaging, food engineering and nutrition," said Aparna Agarwal, assistant professor, food technology department.
Total number of seats are 32 under DU's Choice Based Credit System (CBCS) format. Students with physics, chemistry and biology (PCB) subjects at class XII will be eligible for the programme.
Agarwal added, "The students will be given hands on training through projects, various internships between semesters, field trips, industrial visits and special lectures by persons from industry and academia."
About
Lady Irwin College
Lady Irwin college is a constituent college of the University of Delhi. Established in 1932, it is women's college and located in New Delhi, India, and offers graduate courses in Food Technology and graduate as well as post-graduate courses in Home Science.