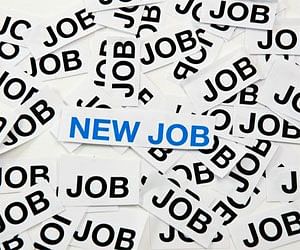 Assam Chief Minister Tarun Gogoi on Friday said the state government could provide 2200 youths from rural Assam under the State Livelihood Mission.
Another 1800 youths are taking training and will also be provided placement as against the target of 32,000 employments this year in various sectors, he said in a tweet.
"Assam still has a long way to go in implementation of employment generation schemes through skill development", he added.
In another tweet, he said unveiling the life size statue of Assam''s literary icon Lakshminath Bezbaruah was a memorable day of his life.
MORE FROM JOBS : HP govt to increase stipends of medical internees
"Had Lakshminath Bezbaruah not taken the challenges of those days, the identity of Assamese society would not have the same," he said.
The statue will always remind every Assamese not only about their identity and culture but also help promote a greater Assamese society," he added.