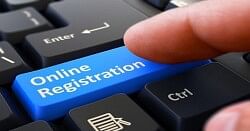 The online registration for
MPhil and PhD admission in Jawaharlal Nehru University (JNU)
close on Tuesday, October 12, 2017.
Simple steps to apply as follows:
Step 1:
Visit admissions.jnu.ac.in.
Step 2:
Click on the notification mentioning MPHIL/PHD and PHD programme under JRF.
Step 3:
Read the instructions and apply accordingly.
Selected candidates shall be admitted, in the first instance, to a two-semester programme of course work. Successful completion of the prescribed
courses and a dissertation in the next two semesters will lead to the award of degree of Master of
Philosophy.
On the basis of academic performance of the students and recommendations of the Centres, students who
complete a preliminary draft of their doctoral theses may be deputed for field research abroad to their
respective regions of specialisation.
The University has increased the seats close to four times the number in previous admission session. Likewise, 459 seats are open for admission in BA programmes and 1,118 seats in MA, M.Sc, M.Tech and MPH courses. Entrance examination will be held in December 2017.
Related Articles

on Career Diary