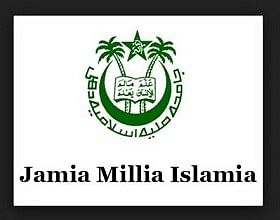 The Enabling Unit in collaboration with the Department of Teacher Training and Non-Formal Education (IASE), Faculty of Education, Jamia Millia Islamia celebrated International White Cane Day on 15th October 2018.
In the event, more than thousand students and faculty members participated in both the events held at Deans Office lawn, Faculty of Education and Gate No-07 near Ghalib Statue, Jamia Millia Islamia.   
The event at Deans Office lawn, Faculty of Education was inaugurated by Prof. Sara Begum, HOD, TT&NFE, F/o Education wherein she exhorted the participants about the importance and need for acknowledging the efforts of visionaries in highlighting the rights of persons with disabilities. As the celebration shifted to Gate No-07, Jamia Millia Islamia, Dr. Mohd Faijullah Khan, Honorary Placement Officer and Counselor of Enabling Unit (HEPSN), highlighted the significance of White Cane Safety law for Persons with Blindness and Visual Impairment.   
The event also included a Signature Campaign for White Cane Safety Law in India which was inaugurated by Prof Akbar Azam and Prof Majid Jamil, President and Secretary of Jamia Teachers' Association (JTA) respectively.
The event concluded with a Sighted Guide Technique Training for students and Faculty members under the guidance of Mr. Saurabh Ray, Assistant Professor, and a rally to spread awareness about International White Cane Day, an initiative of Dr. Arif Mohammad, EC member, JTA.   
Related Articles

on Career Diary